Relief of joint pain without a pill

Voltaren 12H Gel relieves pain of joints and muscles with the strength of twice the active ingredient concentration compared to Voltaren Emulgel. Diclofenac penetrates deep into the skin and provides pain relief for up to 12 hours.
Voltaren 12H Gel is available in 50g, 100g tubes.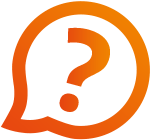 Learn all about the processes that cause inflammation, why it happens and how it can make our bodies feel.
read more
Learn how Voltaren works to relieve pain, reduce inflammation and speed up recovery.
*Compared to gels or placebo
Read More